WE REPAIR ALL VACUUM BRANDS AND MODELS. Our vacuum repair department handles repair of all vacuum brands and models, including Dyson, Shark, Electrolux and more.

Oreck Chattanooga makes vacuum repair easier than ever. Our professional vacuum repair technicians provide complete and through vacuum repair, and we stand behind our work.
Chattanooga's only authorized Oreck service center. Oreck Of Chattanooga is the ONLY recognized, authorized Oreck vacuum repair and service center in Chattanooga. We are the ONLY local vacuum shop that can do warranty repairs on Oreck vacuums.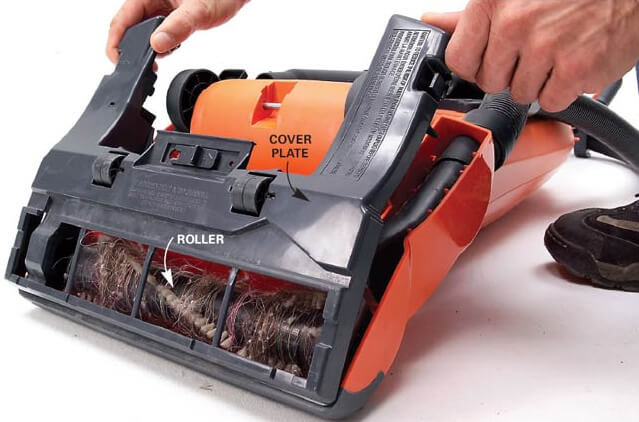 CHATTANOOGA VACUUM REPAIR & VACUUM TUNE-UPS
Don't need vacuum repair? Your vacuum is still running? We'll help ensure your vacuum won't need repair and make sure it's running at its best with a vacuum tune-up. Our vacuum tune-up service entails a 9-point inspection and thorough cleaning to give your vacuum a fresh start. Vacuum tune-ups are not mandatory, but they're recommended to ensure your vacuum keeps running just they way you like it.
Regular service on your vacuum cleaner extends the life of the vacuum, preventing breakdowns or early failure of the machine. When your vacuum is serviced, our technicians look for potential problems, so they can solve them before they even occur. If you let a small mechanical problem go on without fixing it, that small problem can destroy your machine and cost you extra for repairs or replacement.
Ready to get your vacuum running its best again? Click here or on the vacuum tune-up special image on this page to visit our vacuum coupons and special offers page, and take advantage of our $59.99 vacuum tune-up special.